ROEGIERS CHARLES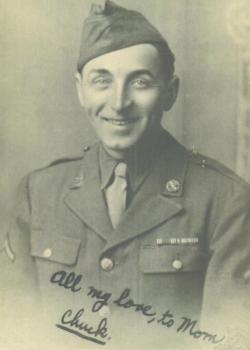 Community Cemetery of Eeklo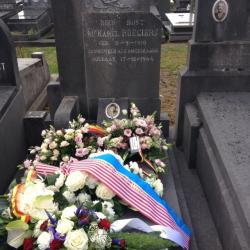 ROEGIERS CHARLES
Unit & Div
447 Anti-Aircraft Artillery Automatic Weapons Battalion (AAA AW BN)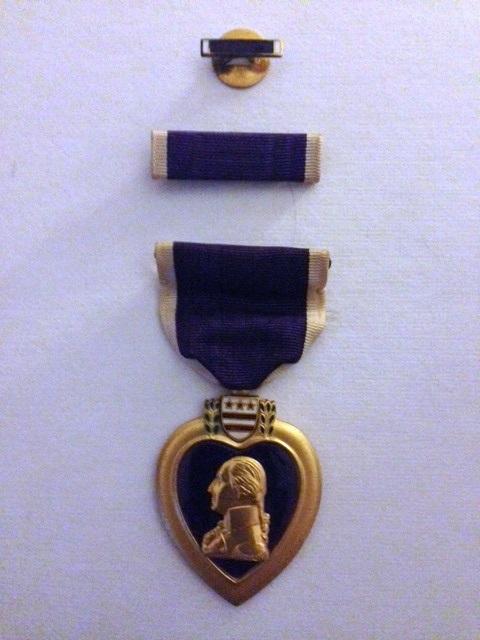 Primary Sentinel of Memory
Sentinels of Memory
Biography
Charles Roegiers was born in Eeklo, Belgium on 11 September 1910, the third son of Victor Roegiers and Delphina Van Landschoot. Victor and Delphina christened their son Karel Lodewijk Roegiers at birth, and he went by that name for the first ten years of his life. In November of 1913 (when Charles was three), his father immigrated to the United States, and settled in Potterville, Michigan. Victor had the intention of bringing his family to America once he had saved up enough money to do so. However, less than a year after Victor arrived in America, World War I had broken out. Bringing his family to the states while Belgium was under German occupation simply was not possible.
Finally, on 23 October 1920, Karel, his brother Peter, and his sister Hortense arrived in New York aboard the SS Mauritania. The third brother, René decided to remain in Belgium, and he was doing his military service in the Belgian Army at the time. Victor settled his family in Mishawaka, Indiana.
It appears that the family had no intention of returning to Belgium. Karel changed his name to Charles, and even adopted the nickname of Chuck. (As the picture indicates, he even used the name Chuck with his mother.) His enlistment records indicate that he also became an American citizen. After graduation from high school, he went to work in a car tire factory. Chuck was Catholic, and by all accounts, deeply religious. He never married.
By 1942, Chuck's land of birth was under Nazi occupation and his land of adoption was at war with that occupier. Chuck decided to volunteer for the United States Army, enlisting at Toledo, Ohio on 18 December 1942. At that time he was a 32-year-old skilled worker in a war-related industry, and therefore not in any danger of being drafted. One can only conclude that Chuck took this decision based on a deep sense of duty. Meanwhile, his brother Peter also volunteered for the United States Army.
Following his training, Chuck was assigned to Battery B of the 447th AAN AW BN (Anti Aircraft Artillery Automatic Weapons Battalion.) Chuck and his battalion came ashore at Omaha beach on 7 June 1944 (D-Day +1.) It was afterwards assigned to General Patton's 3rd Army, marching across France and participating in the parade celebrating the liberation of Paris. By December of 1944, the 447th AAA AW BN was attached to the 28th Infantry Division, which was positioned near Wiltz, in Luxembourg.
Wiltz was located in the Ardennes, a thickly forested area of Belgium and Luxembourg, intersected by many streams and very few good roads. Given the difficulties of moving troops through this area, it was considered to be a quiet sector of the front though which the Germans would never attack. Moreover, by that point in the war, France, Belgium and Luxembourg had all been liberated. The Germans were holed up in their own country behind the Siegfried Line, with the Soviet Armies barreling in on them from the East. Given Germany's strategic position, many believed that the war would be over by Christmas. Chuck certainly shared this view. While in Belgium en route to Luxembourg, Chuck wrote a letter to his brother René in Eeklo in which he joyously anticipated that they would be spending Christmas together in Eeklo.
However, Hitler had other ideas, and he launched the Battle of the Bulge in the early morning hours of 16 December 1944. The 447th took up positions in front of Wiltz near the town of Consthum. Badly outnumbered, there they met the full force of the Panzer Lehr Division en route to Bastogne. The Panzer Lehr Division broke through the 447th's lines on 17 December, and Chuck was killed in action on that day trying to stop the unstoppable.
Chaplain Leonard Paporcki wrote the following to Chuck?s mother Delphina in February of 1945, "When I was called to attend him, I noticed that he had a small crucifix about his neck and I could not help thinking that his death was a sacrifice, something like that of his Divine Master, that was offered up for his fellow man. In your son's case, it was for the liberty of his fellow man."
Perhaps it was a small comfort to Delphina, given the deep religious beliefs of Chuck and his family.
After the war, Chuck's body was brought to the Henri Chapelle American Cemetery in Belgium. As with all of the American serviceman killed in the war, the US Army gave the Roegiers family a choice about whether or not Chuck would remain at Henri-Chapelle or be repatriated. Delphina chose to have her son's remains sent to Eeklo, his birthplace and the place where her eldest son and Chuck?s brother René resided, After a funeral mass, the burial took place on 13 August 1948, with Chuck's casket covered by the American flag and an American honor guard in attendance.
One year later, Delphina herself was able to return to Eeklo and visit her son's grave. She remained in Eeklo for several months. Before returning to America, she decided to leave the flag that had draped Chuck's casket with René, along with the Purple Heart that she had received that had been posthumously awarded to her son. Chuck would remain forever at peace in the land of his birth, wearing the uniform of the country he had adopted, had loved, and had died serving.
Jerome Sheridan wrote the above biography based upon:
* Information provided by Kurt De Sutter
* Information provided by Walter Cami
* Roegiers' enlistment records
* Various historical accounts of the 447th AAA AW BN
Tags:
CHARLES ROEGIERS, ROEGIERS CHARLES