MALRAIT GILBERT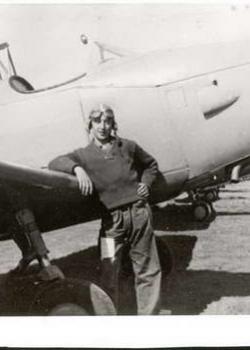 Old Community Cemetery of Ronse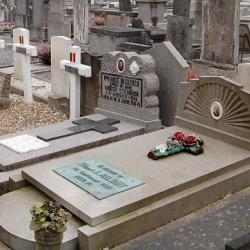 MALRAIT GILBERT
Unit & Div
719th Bombardment Squadron; 449th Bombardment Group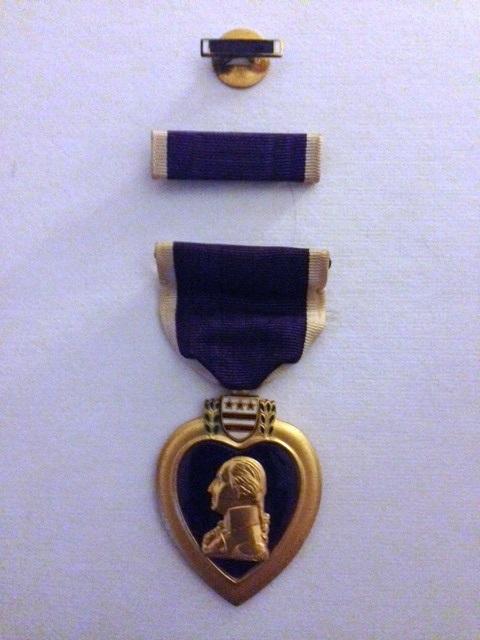 Primary Sentinel of Memory
Sentinels of Memory
Biography
English:
Second Lieutenant Gilbert Malrait was born on 7 July 1919 in Central Falls, Rhode Island, the son of recent European immigrants to America.  His father Albert was from Ronse, Belgium and his mother Anna Ellen (Nellie) were from Blackburn, England.  Albert was a weaver, and the family moved to America from Belgium three months before Gilbert was born.  Gilbert spent his first nine years growing up as a typical American schoolboy, speaking only English at home and at school.  However, for reasons that are not fully clear, Albert and Anna decided to return to Ronse in Belgium in 1928 with Gilbert in tow, and they settled into a house on the Moortelstraat at 134.
Gilbert's new start in Belgium was not easy. Shortly after the family returned to Belgium, Gilbert's mother died, leaving the nine-year old to be raised by a father on his own.  On top of that, Gilbert had to learn French and Dutch from scratch, at the same time that he was trying to adjust to a new school and make new friends. Yet Gilbert overcame these obstacles with flying colors.  He became an outstanding student.  He excelled in science, and particularly astronomy and geography.  He became popular among his classmates, who nicknamed him "Staf."  He was a founding member of the committee that created his high school yearbook, the "Sphinx."  After he graduated in 1939, Gilbert passed the exams to become an officer in the Belgium navy, and he intended to pursue a military career.  However, Gilbert would never enter the Belgian military. 
On 1 September 1939, Nazi Germany invaded Poland.  France and the United Kingdom declared war on Germany, and the Second World War was underway.  Although the major European powers had declared war on each other, there was no significant fighting among them until May of 1940.  Belgium was neutral during this period of the "phony war," but it was evident to Gilbert's father (and most other Belgians) that Belgium would sooner or later be drawn into the looming conflict.  Since Gilbert was a native-born American, he could return to America without any problems.  So, Gilbert's father decided to send him to America, with the intention that Gilbert would go back to school and continue his studies.  Gilbert left Antwerp on 9 December 1939 on the cargo ship Black Hawk, and he landed in New York twelve days later. From New York, Gilbert went to Pawtucket, Rhode Island where he stayed with his Uncle Dick.  Uncle Dick got Gilbert a job at the Brown & Sharpe Manufacturing Company, where his three daughters (Gladys, Ethel and Gertrude) also worked. However, after Nazi Germany invaded Belgium, Gilbert decided to join the US Army.  
He was inducted on 24 October 1940, and was stationed at bases in Massachusetts and Oklahoma before being accepted into the US Army Air Force's Aviation Cadet Program in 1942.  Probably because of his interest in astronomy, geography and science, Gilbert became a navigator, and he was sent to the navigator school at the Selman Army Air Field in Monroe, Louisiana.  In April of 1943, he completed his training and he was commissioned as a Second Lieutenant.Initially, Gilbert was assigned to the 577th Squadron of the 392nd Bomb Group at the Davis-Monthan Field near Tuscon, Arizona.  However, he was soon transferred to the 719th Squadron of the 449th Bomb Group, and moved to the Bruning Air Field in Nebraska. While there, Gilbert was assigned to the crew of Lt. William Thieme on a B-24 Liberator.  During the autumn of 1943, the Thieme crew trained together as a team and prepared for combat on B-24's.  Before shipping to Europe, they were given a new B-24, which Thieme nicknamed the Betty Ann after his wife. In December, 
Thieme's crew was sent to the 449th Bomb Group's European base at Grottaglie, near Taranto in Italy.Fortune did not shine upon the Betty Ann on the way to Europe, but it was kind to her crew.  On 15 December 1943, they encountered bad winter weather over North Africa, and the Betty Ann iced-up in flight.  Despite Thieme's best efforts, he could not keep her in the air.  He ordered the crew to bail-out and all of Thieme's crew survived.  However, a guest pilot who was on board did not survive because his parachute failed to open. By the end of the month, the crew had been reunited with the Squadron at their new base in Grottaglie, Italy. However, they would now be flying several different planes. January and February were plagued with bad weather, so the crew did not fly many missions during those months.  Bad luck with the weather struck them again on 30 January 1944.  This time, they were flying the Maui Maid when they encountered wind problems while trying to land.  Thieme was forced to slam on the breaks while landing, causing the Maui Maid to bore its nose into the ground.  However, the crew walked away from the airplane unscathed.  They had survived their second crash.As the weather began to improve, the Thieme crew began to fly more missions, and its range of operations included Southern Germany, Austria, Southern France and Romania. 
On 4 April 1944, the luck of the Thieme crew finally ran out.  On that date, they were sent on a mission to attack railway yards near Bucharest, Romania that the Germans were using to move supplies to the Eastern Front.  These railroad yards were strategically important, and the Nazi's strongly defended them.  Eighty to one hundred enemy fighters attacked the Squadron as it approached its target. Thieme's plane was on the Squadron's flank, and was repeatedly hit.  The B-24 finally burst into flames, and crashed to the ground near Melete, Romania.  Gilbert and six other members of the crew were killed immediately, while four were able to bail out.  (The bombardier, Francis Beck and gunner Meddie Brouillette are buried at the Ardennes American Cemetery.) The Nazi's captured the ones who bailed out, and one of the four died from his wounds a week later.   The next day, the local police recovered the bodies of Gilbert and four other members of the crew.  The bodies were badly burnt, and the Romanians could only identify three of them.  They buried the bodies in a civilian cemetery at Giurgui in Romania.  In September of 1945, the bodies were moved to the American military cemetery at Sinaia.  In December of 1946, the two unknowns were moved to the Ardennes American Cemetery in Belgium, where there was a central identification laboratory.  
On 1 December 1949, Gilbert's remains were officially identified, and his father was informed of his son's fate.  Albert requested that his son be returned to him in Ronse.  On 20 August1950, Gilbert was brought to Ronse, Belgium.  On Sunday 20 August, a funeral was held in the presence of representatives of the American and Belgian government and military, civil authorities, and, of course, his father.  His father had not seen his son since he left for America ten years before.  Gilbert was laid to rest in a place of honor at the community cemetery at Ronse.  His name is listed on monuments of honor at his school in Ronse, at the memorial for navigators at Selman Field in Louisiana, at the World War II memorial in Providence for the war dead of Rhode Island, and at the war memorial in Central Falls, Rhode Island, his birthplace. 
Jerome Sheridan wrote the story above, drawing on the following sources:
Philippe Vanderdonckt.  Mr. Vanderdonckt is from Ronse, Belgium, and has made preserving the memory of Gilbert Malrait a personal mission.  He has put together an outstanding tribute page to Malrait, which contains much more information about him and the crew than is written above.  Please see  https://www.2ltmalrait-gilbert.be.  Vanderdonckt has allowed this author to draw freely upon the material on that web site for the biography above, and this author is very grateful for his assistance and support for AOMDA.
 Personal interview with Robert Malrait, cousin of Lt. Gilbert Malrait, on 24 July 2009.
Version Français:
Gilbert Malrait est né le 7 juillet 1919 à Central Falls, Rhode Island, fils de récents immigrants européens. Son père Albert était de Renaix en Belgique et sa mère, Anna Ellen (Nellie), provenaient de Blackburn, Angleterre. Albert était tisserand et avec sa famille il quitte la Belgique pour l'Amérique, trois mois avant la naissance de Gilbert. Le jeune garçon passe ses neuf premières années à grandir comme un typique écolier américain, parlant uniquement l'anglais à la maison et à l'école. Toutefois, en 1928 pour des raisons qui ne sont pas entièrement claires, Albert et Anna décident de retourner à Renaix et s'installent avec leur fils au 134 Moortelstraat à Renaix.
Le nouveau départ de Gilbert en Belgique n'est pas facile. Peu de temps après leur arrivé en Belgique la maman de Gilbert meurt, laissant un jeune garçon de 9 ans, seul avec son père. De plus, au moment-même où il tente de s'adapter à une nouvelle école et de se faire de nouveaux amis, Gilbert doit apprendre deux nouvelles langues: le français et le néerlandais. Gilbert surmonte ces obstacles avec succès. Il devient un étudiant remarquable qui excelle en sciences et, en particulier, en astronomie et en géographie; de plus il est populaire parmi ses camarades de classe, qui le surnomment « Staf». Il fonde un Comité dans son lycée, le « Sphinx ». Après ses études, en 1939, Gilbert passe les examens pour devenir officier dans la marine Belge, et a l'intention de poursuivre une carrière militaire. Cependant, Gilbert n'aura pas l'occasion de rejoindre l'armée belge.
Le 1er septembre 1939, l'Allemagne nazie envahit la Pologne; c'est le début de la seconde guerre mondiale: la France et le Royaume-Uni déclarent la guerre à l'Allemagne. Au mois de mai 1940 les combats débutent. La Belgique reste neutre durant cette période de la guerre "bidon" mais il est évident pour le père de Gilbert (et la plupart des Belges) que la Belgique sera tôt ou tard entraînée dans ce conflit. Gilbert, américain de naissance, pouvait retourner en Amérique sans aucun problème; le père de Gilbert décide donc de l'y renvoyer pour que Gilbert reprenne ses études. Gilbert quitte Anvers le 9 décembre 1939 sur le cargo Black Hawk, et débarque à New York, douze jours plus tard. Ilse rend à Pawtucket (Rhode Island) où il reste son oncle Dick. Par l'intermédiaire de son oncle, Gilbert obtient un poste au Brown &Sharpe Manufacturing Company, où ses trois cousines (Gladys, Ethel et Gertrude) travaillent déjà. Cependant, après que l'Allemagne nazie ait envahi la Belgique, Gilbert décide de s'engager dans l'armée américaine.
Le 24 octobre 1940, il est envoyé au Massachusetts et ensuite dans l'Oklahoma. Il est admis dans le programme des cadets de l'Aviation de l'Armée de l'Air des USA en 1942. Probablement à cause de son intérêt pour l'astronomie, la géographie et les sciences, Gilbert devient navigateur, et est envoyé à l'école militaire d'aviation (Selman) à Monroe, Louisiane. En avril 1943, il termine sa formation et devient Second Lieutenant. Il est affecté au 577ème Escadron du 392ème Groupe Bombardier sur le terrain de Davis-Monthan près de Tucson, en Arizona. Transféré par la suite à l'aérodrome de Bruning (Nebraska) au 719ème Escadron du 449ème Groupe Bombardier, Gilbert est désigné sur un B-24 LIBERATEUR avec le lieutenant William Thieme comme chef. Durant l'automne 1943, Thieme et son équipage s'entrainent aux commandes du B-24 simulant des situations de combat. Juste avant leur départ pour l'Europe, un nouveau B-24 est mis à la disposition du Lieutenant Thieme et de son équipage. En honneur de sa femme, Thieme surnomme l'avion: «Betty Ann».
En décembre l'équipage de Thieme est envoyé au 449ème Groupe Bombardier à Grottaglie, près de Taranto en Italie. Le 15 décembre 1943, lors d'une mission au-dessus de l'Afrique du Nord, avec à bord le Lieutenant Thieme, son équipage et un pilote qui suivait une formation, le « Betty Ann » est soumis à de mauvaises conditions hivernales. Malgré ses efforts, Thieme ne parvient pas à maintenir l'avion dans les airs et ordonne le saut en parachute. L'équipage s'en sort mais le pilote qui était en formation ne survit pas, son parachute ne s'étant jamais ouvert. A la fin du mois, l'équipage retrouve leur Escadron sur une nouvelle base: Grottaglie, Italie. Ayant perdu dans le crash le « Betty Ann », ils doivent maintenant voler dans différents avions. Durant les mois de janvier et février l'équipage de Thieme effectue très peu de missions à cause d'une météo défavorable. Le mauvais sort ne va pas les quitter: le 30 janvier 1944, aux commandes de  « La Servante Maui », à cause d'un vent violent lors de l'atterrissage, Thieme doit freiner de toutes ses forces obligeant « La servante Maui » à piquer du nez, droit dans le sol. Une fois encore l'équipage quitte l'avion indemne: ils survivent à leur deuxième accident. La météo s'améliore de jour en jour, Thieme et son équipage effectuent de plus en plus de missions (au sud de l'Allemagne, sur l'Autriche, le sud de la France, la Roumanie). 
Le 4 avril 1944, le mauvais sort continue de s'acharner sur l'équipage. Ils sont envoyés en mission pour attaquer les gares de triage près de Bucarest, en Roumanie. Ces cibles sont stratégiquement importantes pour les Allemands qui les utilisent pour déplacer du matériel vers le Front de l'est. La mission ne s'annonce pas facile et, à l'approche de la cible, l'Escadron doit faire face à un grand nombre d'avions ennemis (entre 80 et 100). Le B-24 de Thieme, touché à plusieurs reprises, s'enflamme et finalement s'écrase au sol près de Mélété, en Roumanie.  Gilbert et six autres membres de l'équipage sont tués immédiatement, tandis que quatre survivent mais sont capturés par les nazis (l'un des quatre décède des suites de ses blessures une semaine plus tard). Le lendemain, la police locale récupère les corps de Gilbert et des quatre autres membres de l'équipage. Les corps sont gravement brûlés et les Roumains identifient seulement trois d'entre eux. Les corps sont enterrés dans un cimetière civil à Giurgui, Roumanie. En septembre 1945, les corps sont déplacés vers le cimetière militaire américain à Sinaia. En décembre 1946, les deux corps non identifiés sont envoyés vers le cimetière américain des Ardennes (Neuville-en-Condroz) en Belgique, qui bénéficie d'un laboratoire central d'identification. 
Le 1er décembre 1949, les restes de Gilbert sont officiellement identifiés, et son père est informé du sort de son fils. Albert demande que son fils lui soit restitué à Renaix. Le transfert se fera le 18 août 1949 et le dimanche 20 août, un enterrement a lieu en présence de représentants des gouvernements américain et belge, des autorités militaires, civiles et, bien sûr son père qui n'avait pas revu son fils depuis son départ pour l'Amérique, dix ans auparavant. Gilbert a été enterré à une place d'honneur du cimetière de la communauté de Renaix. Son nom figure sur les monuments d'honneur dans son école à Renaix, au Mémorial pour les navigateurs à Selman Field en Louisiane, au Mémorial de la seconde guerre mondiale à Providence (Rhode Island) et au Mémorial de guerre à Central Falls, Rhode Island, sa ville natale.
Auteur: Jérôme Sheridan
Sources:
L'auteur tient à remercier M. Philippe Vanderdonckt (de Renaix) pour son aide et soutien à l'AOMDA mais aussi pour lui avoir permis de puiser les informations sur son site internet pour la rédaction de la biographie qui précède. M Vanderdonckt a pour mission personnelle la sauvegarde de la mémoire de Gilbert Malrait.
Entrevue avec Monsieur Robert Malrait, cousin du lieutenant Gilbert Malrait, le 24 juillet 2009.
Nederlandse Versie:
Tweede luitenant Gilbert Malrait werd geboren op 7 juli 1919 in Central Falls, Rhode Island, als zoon van een recentelijk uit Europa geïmmigreerde familie. Zijn vader Albert was van Ronse, België en zijn moeder Anna Ellen (Nellie) kwam uit Blackburn, Engeland. Albert was een wever en hij verhuisde met zijn gezin naar Amerika, vanuit België, drie maanden voor de geboorte van Gilbert. Gilbert bracht zijn eerste negen jaar door, opgroeiend als een typisch Amerikaanse schooljongen, hij sprak alleen Engels, zowel thuis als op school. Om redenen die niet volledig duidelijk zijn, besloten Albert en Anna in 1928 terug te keren naar Ronse in België, met Gilbert op sleeptouw. Ze vestigden zich in een huis aan de Moortelstraat op het nummer 134.
Gilbert's nieuwe start in België was niet makkelijk. Kort nadat de familie naar België terugkeerde, stierf Gilbert's moeder, waarna de negenjarige jongen alleen door zijn vader werd opgevoed. Bovendien moest Gilbert Frans en Nederlands leren, tegelijkertijd probeerde hij zich aan te passen aan een nieuwe school en nieuwe vrienden te maken. Gilbert overwon deze obstakels met vlag en wimpel. Hij werd een uitstekende student. Hij blonk uit in wetenschap, in het bijzonder astronomie en aardrijkskunde. Hij werd populair onder zijn klasgenoten, die hem de bijnaam "Staf" gaven. Hij was een stichtend lid van Sfinx", de commissie die het jaarboek van zijn middelbare school uitgaf. Nadat hij in 1939 afstudeerde, slaagde hij voor het examen om Officier te worden in de Belgische Marine. Gilbert zou echter nooit in het Belgische leger toetreden.
Op 1 september 1939 viel nazi-Duitsland Polen binnen. Frankrijk en het Verenigd Koninkrijk verklaarden de oorlog aan Duitsland en de Tweede Wereldoorlog begon. Hoewel de grote Europese machten de oorlog aan elkaar hadden verklaard, waren er geen noemenswaardige gevechten onder hen tot mei 1940. België was neutraal tijdens deze periode van "valse oorlog" maar het was duidelijk voor Gilbert's vader (en voor de meeste andere Belgen) dat België vroeg of laat in het dreigend conflict zou worden getrokken. Aangezien Gilbert Amerikaan was van geboorte, kon hij zonder problemen terugkeren naar de Verenigde Staten. Om die reden besloot Gilbert's vader om hem naar Amerika te sturen, met de bedoeling dat Gilbert terug naar school zou gaan en zou verder studeren. Gilbert verliet Antwerpen op 9 december 1939 op het vrachtschip Black Hawk om 12 dagen later aan te komen in New York. Vanuit New York ging Gilbert naar Pawtucket, Rhode Island, waar hij verbleef bij zijn oom Dick. Via Oom Dick verworf Gilbert een baan bij de Brown & Sharpe Manufacturing Company, waar ook zijn drie dochters (Gladys, Ethel en Gertrude) werkten. Nadat Nazi Duitsland België binnenviel, besloot Gilbert dienst te nemen in het Amerikaanse leger.
Op 24 oktober 1940 werd hij toegelaten en hij werd gestationeerd in verschillende kazernes in Massachusetts en Oklahoma voordat hij, in 1942, in het luchtvaartcadetprogramma van het Amerikaanse leger werd aangenomen. Gilbert werd navigator, waarschijnlijk vanwege zijn interesse in sterrenkunde, aardrijkskunde en wetenschap. Hij werd dan ook naar de navigator school gestuurd op de Selman Army Air Field in Monroe, Louisiana. In april 1943 voltooide hij zijn opleiding en werd hij bevorderd tot onderluitenant. Aanvankelijk werd Gilbert toegewezen aan het 577e Eskader van de 392ste bomgroep in het Davis-Monthan Field nabij Tuscon, Arizona. Hij werd echter al snel overgeplaatst naar het 719ste Eskader van de 449ste Bomb Group, en verhuisde naar het Bruning Air Field in Nebraska. Tijdens zijn verblijf in Nebraska werd Gilbert toegewezen aan de bemanning van luitenant William Thieme op een B-24 Liberator. Tijdens de herfst van 1943 trainde de crew samen, zich voorbereidend op de strijd met een B-24. Voor hun vertrek naar Europa, kregen ze een nieuwe B-24, die Thieme de bijnaam "Betty Ann" gaf, naar zijn vrouw. In december werd Thieme's bemanning naar de Europese basis van de 449e Bomb Group gestuurd, in Grottaglie nabij Taranto, in Italië. De "Betty Ann" had niet veel geluk tijdens haar vlucht naar Europa, wat niet van de bemanning gezegd kon worden. Op 15 december 1943, kwamen ze in slecht winterweer terecht, boven Noord -Afrika, en de "Betty Ann" kwam onder het ijs te zitten tijdens de vlucht. Ondanks de inspanningen van Thieme kon hij haar niet in de lucht houden. Hij beval de bemanning om het vliegtuig te verlaten en alle bemanningsleden van Thieme overleefden de sprong. Een piloot die met hen meevloog overleefde de sprong echter niet omdat zijn parachute niet opende. Tegen het einde van de maand was de bemanning herenigd met hun Squadron in Grottaglie in Italië. Echter, ze zouden nu op verschillende vliegtuigen vliegen. Januari en februari werden gekenmerkt door slecht weer, waardoor de bemanning niet veel missies kon vliegen. Op 30 januari 1944 hadden ze weerom geen geluk met het weer. Deze keer vlogen ze met de "Maui Maid" toen ze tijdens de landing problemen ondervonden door de wind. Thieme werd gedwongen om hard in de remmen te gaan tijdens de landing, waardoor de Maui Maid haar neus in de grond boorde. Gelukkig verliet de bemanning ongedeerd het vliegtuig. Zij hadden hun tweede crash overleefd. Het weer begon te verbeteren en de bemanning begon meer missies te vliegen. Hun operatiegebied omvatte Zuid-Duitsland, Oostenrijk, Zuid-Frankrijk en Roemenië.
Op 4 april 1944 zat het geluk de bemanning niet mee. Op die datum werden ze op missie gestuurd om een spoorwegemplacement dat de Duitsers gebruikten om het oostfront te bevoorraden aan te vallen, in de buurt van Boekarest, Roemenië. Dit spoorwegnetwerk was voor de Duitsers van strategisch belang, waardoor ze stevig verdedigd werd. Tachtig tot honderd vijandelijke jagers vielen het Squadron aan, terwijl het haar doelwit naderde. Thieme's vliegtuig vloog op de flank van het Squadron en werd herhaaldelijk getroffen. Uiteindelijk ging de B-24 in vlammen op, en stortte neer in de buurt van Melete in Roemenië. Gilbert en zes andere leden van de bemanning werden onmiddellijk gedood, vier anderen konden zich redden. De Nazi's namen hen echter gevangen en een van de vier overleed een week later aan zijn verwondingen. De volgende dag werden de lichamen van Gilbert en de vier anderen geborgen door de lokale politie. De lichamen waren zwaar verbrand en de Roemenen konden slechts drie van hen identificeren. De lichamen werden begraven op een begraafplaats in de buurt van Giurgiu in Roemenië. In september 1945 werden de lichamen verplaatst naar de Amerikaanse militaire begraafplaats in Sinaia. In december 1946 werden de twee onbekenden verplaatst naar de Amerikaanse militaire begraafplaats "Ardennes" in België, waar een centraal identificatie laboratorium gevestigd was.
Op 1 december 1949 werd het stoffelijk overschot van Gilbert officieel geïdentificeerd, zijn vader werd op de hoogte gebracht van het lot van zijn zoon. Albert diende het verzoek in om zijn zoon over te brengen naar Ronse, dit gebeurde op 18 augustus 1949. Op zondag 20 augustus werd een begrafenis gehouden, in aanwezigheid van vertegenwoordigers van de Amerikaanse en Belgische overheid en militaire, civiele autoriteiten, en natuurlijk zijn vader. De vader had zijn zoon niet meer gezien sinds hij naar Amerika vertrok, tien jaar eerder. Gilbert kreeg zijn laatste rustplaats op een ereperk van de begraafplaats in Ronse. Zijn naam staat vermeld op de herdenkingsplaat van zijn school in Ronse, bij de gedenksteen voor zeevaarders op Selman Field in Louisiana, op het gedenkteken van de 2de wereldoorlog ter herdenking van de gesneuvelden van de oorlog van Rhode Island en bij het oorlogsmonument in Central Falls, Rhode Island, zijn geboorteplaats.
Jerome Sheridan schreef het bovenstaande verhaal, op basis van de volgende bronnen:
Philippe Vanderdonckt. Dhr. Vanderdonckt uit Ronse, België en heeft van de herinnering aan Gilbert Malrait een persoonlijke missie gemaakt. Hij heeft een uitstekende eerbetoon pagina gemaakt over Malrait, die veel meer informatie over hem en de bemanning bevat dan hierboven is geschreven. De website is te vinden op: https://www.2ltmalrait-gilbert.be. Dhr. Vanderdonckt heeft toegestaan dat deze auteur vrij kan putten uit het materiaal op deze website voor de biografie hierboven, en de auteur is zeer dankbaar voor zijn hulp en ondersteuning aan de AOMDA.
Persoonlijk gesprek met Robert Malrait, neef van luitenant Gilbert Malrait, op 24 juli 2009.
Videos (3)
Ceremony for Gilbert Malrait in Central Falls, RI
Tags:
Gilbert Malrait, MALRAIT GILBERT