Visit a museum or monument
Whether you live in Belgium or are just visiting, there is much to see and do when it comes to remembering the sacrifice of those who died for the liberation of Europe. Visit one of the many museums that bring the past to life, or explore the countryside for memorials and monuments of interest.
There are dozens of museums dedicated to the First and Second World Wars in Belgium. Below are a few recommendations about museums to visit, or discover a list of monuments and memorials: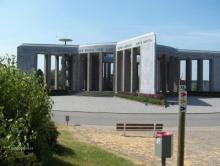 Second World War
The Mardasson Memorial was constructed with funds donated from Belgian private citizens to honor the Americans who liberated them during the Battle of the Bulge.  
Pages